LET US HELP YOU WITH
Decking Patterns
---
Planking Patterns
When Planning your deck, it is a good idea to plan which style of planking will fit best for your deck and budget. Flip through the Past Work to see a number of these style combined. A spine with a picture frame. Or the deck planked on the 45° with a spine and Picture Frame. Planking with different styles can add a lot of character, with not adding a lot to the budget.
---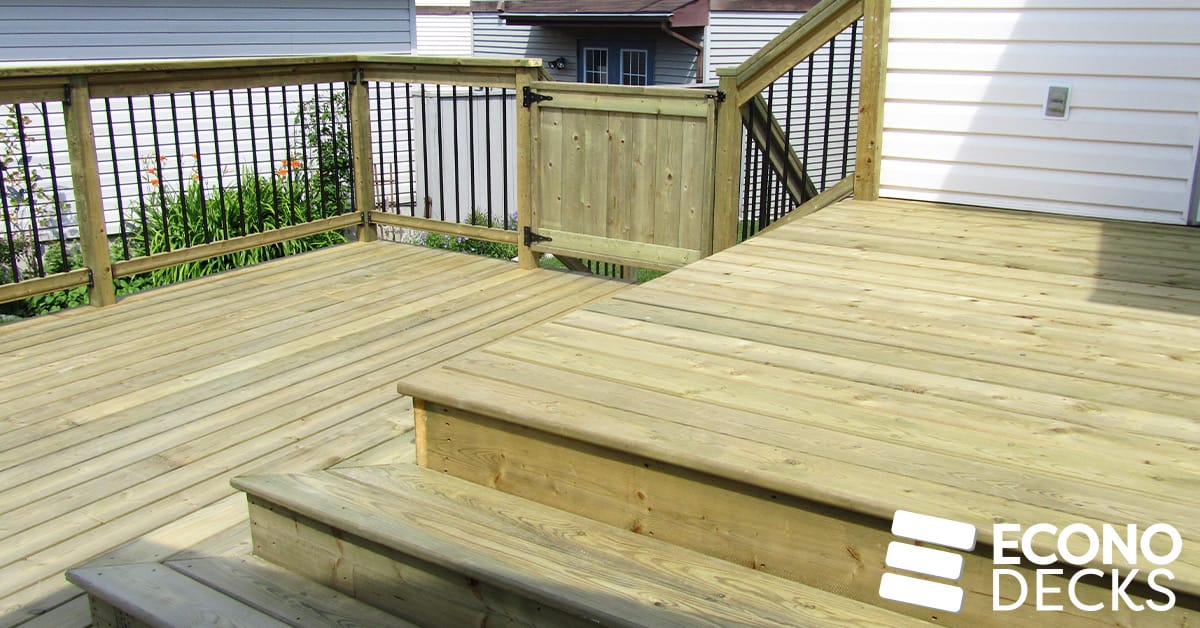 Straight Planked (Most Common)
Clean, Simple, Classic. Straight Planked is great for decks that can take full length boards and have no but joints. If your deck is over 16" wide, perhaps look at getting your deck planked with a Spine!
Picture Frame (Very Popular)
Picture frames are a nice touch to add to a deck. It adds a beautiful boarder, and caps off the end of the planks (as opposed to a straight plank). It can tie in very nicely with railings as well. You can get creative and make the picture frame a different colour when decking with composite decking.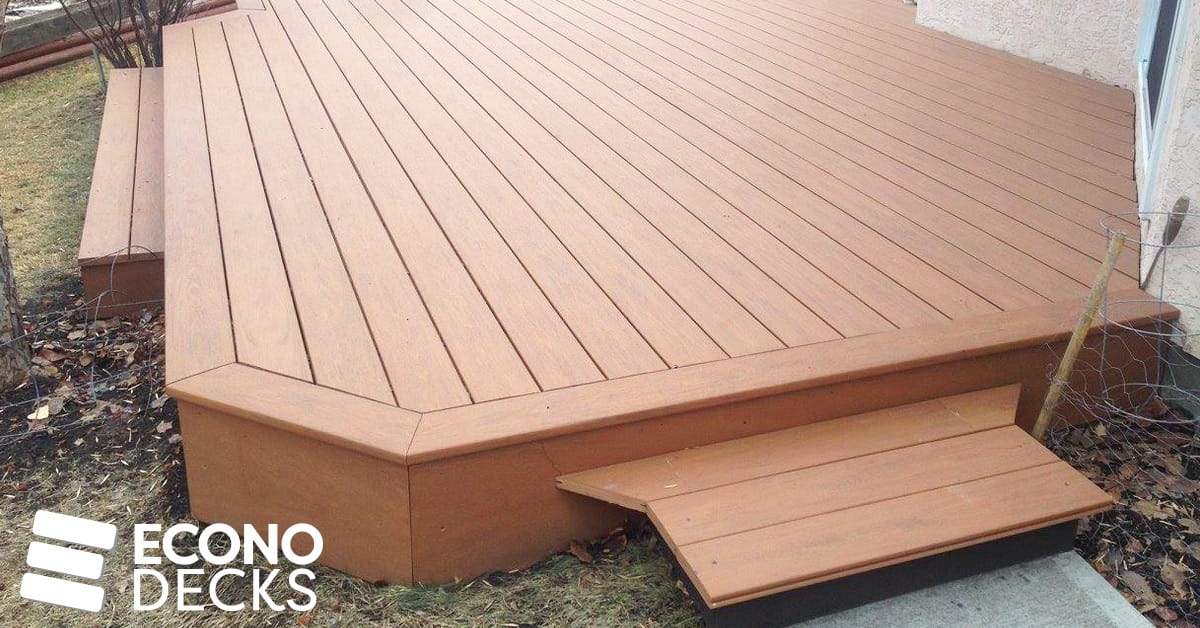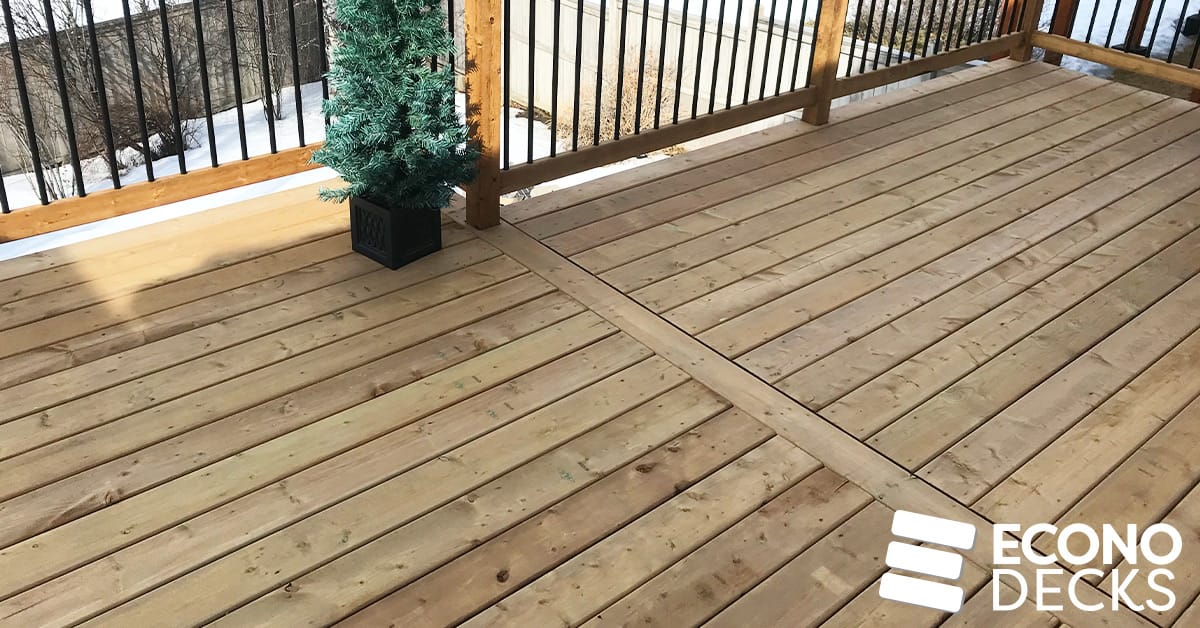 Spine Insert (Very Popular)
This is a great way to break up the length of your deck that exceeds 16' wide and adding a bit of a design factor. Inserting a plank perpendicular to the rest of the boards, breaks up the long deck, and can be strategically placed where ever it makes sense. In this photo we placed it to the left of the stairs.
This is a beautiful way to plank a deck. It is ideal for very wide (greater then 16'), but shallower (opposite to deep) than 11'. The idea is a 16' board can span 11' diagonally with no butt-joints. Leaving your wide deck with ZERO joints throughout. There is more waste in material, and needs extra framing to support the diagonal boards, but the end product is fantastic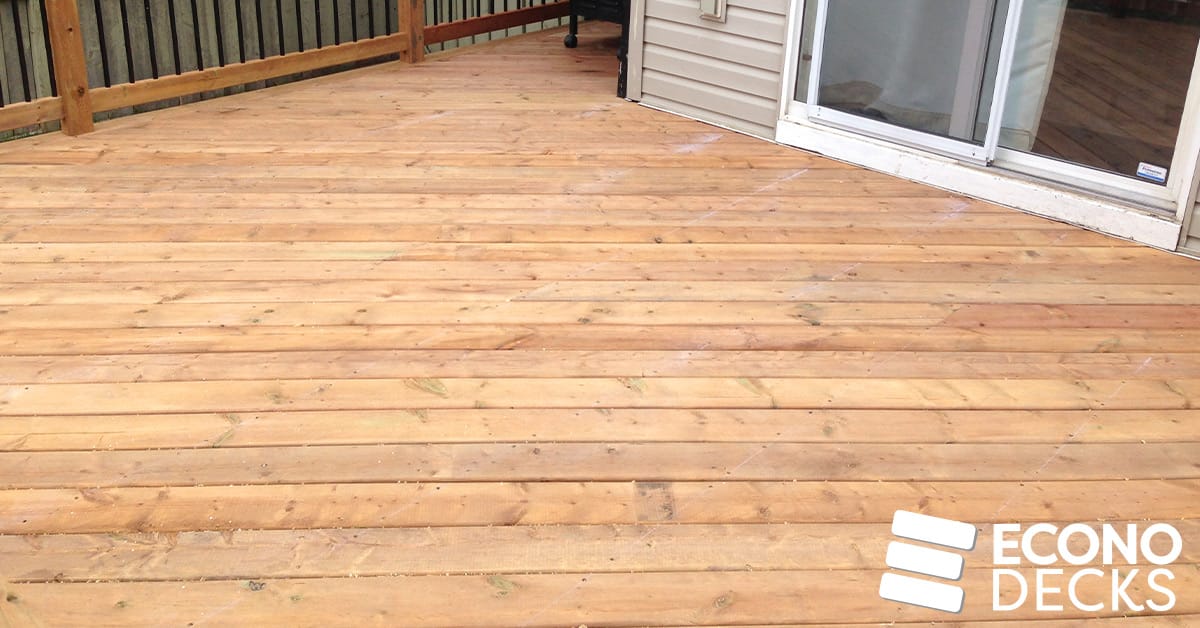 Econo Decks Revamp's the Dated Decks
Every deck package starts the same. They all need the same structure. But after structure, we can customize your deck from very simple and functional, to very luxurious and maintenance- free.
From Pressure treated wood, to composite decking, or even vinyl decking, there is lots to choose from.

There are a few different planking options available. Click here to find out more...
We are pleased to offer you 3 types of railings... Wood, Aluminium, and a wood-Aluminium Hybrid.

When building a deck, stairs can be crucial. Click here to find out more...
Why Econo Decks?
We can help with all these deck selections. After all, its what we do!
The best thing to do when deciding what your new deck requires, is to give us a call, or to send us a message, and we will gladly come out, free of charge, and guide you on what might be best for your deck project, and price it out right there on the spot for you. No hassles. No commitments. No problems.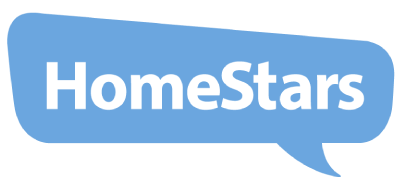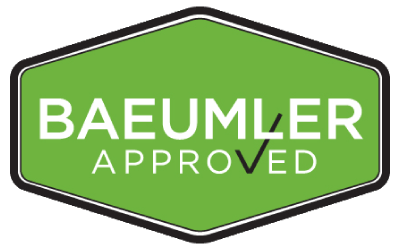 We stand firmly behind what we build.
Econo Decks offers a Craftsmanship Guarantee.
We commit to a 10 Year Warranty on craftmanship
All trades are guaranteed
Homestars Verified with criminal background checks done!
BBB Approved! A+ Rating
100% compliance with Alberta's building code
Get Started