LET US HELP YOU WITH
Stairs
---
---
Stairs are a crucial component to any deck. The placement of the stairs can be the difference of your deck being usable/ enjoyable, or crowded and sub-consciously unappealing. Anytime you have a set of stairs, and an entry into your home, there becomes an unofficial pathway from the door, to the stairs that is formed. Anytime anything blocks that pathway (table, chairs, etc.) the feeling becomes very crowded and not well thought out. Let us help you select the best location, size, and type of stairs for your deck.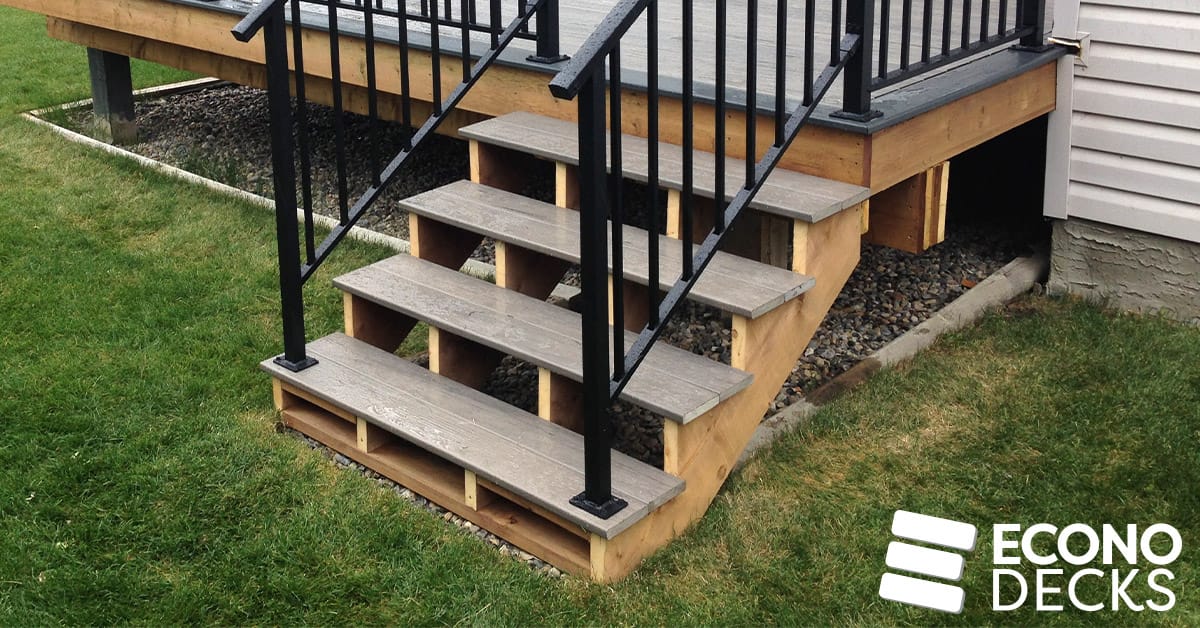 Open Stringer (Most Common)
This is the most cost effective style of stairs. Breathable and efficient. If you aren't skirting in your deck, you may choose an open style stringer for your deck, to fit the over look.
Also known are "Closed In Riser", this is the most elegant and cleanest look for stairs. It eats up material quickly, but nothing beats a boxed-in set of stairs for your deck! If you are skirting in your deck, you need boxed-in stairs to keep the rodents out!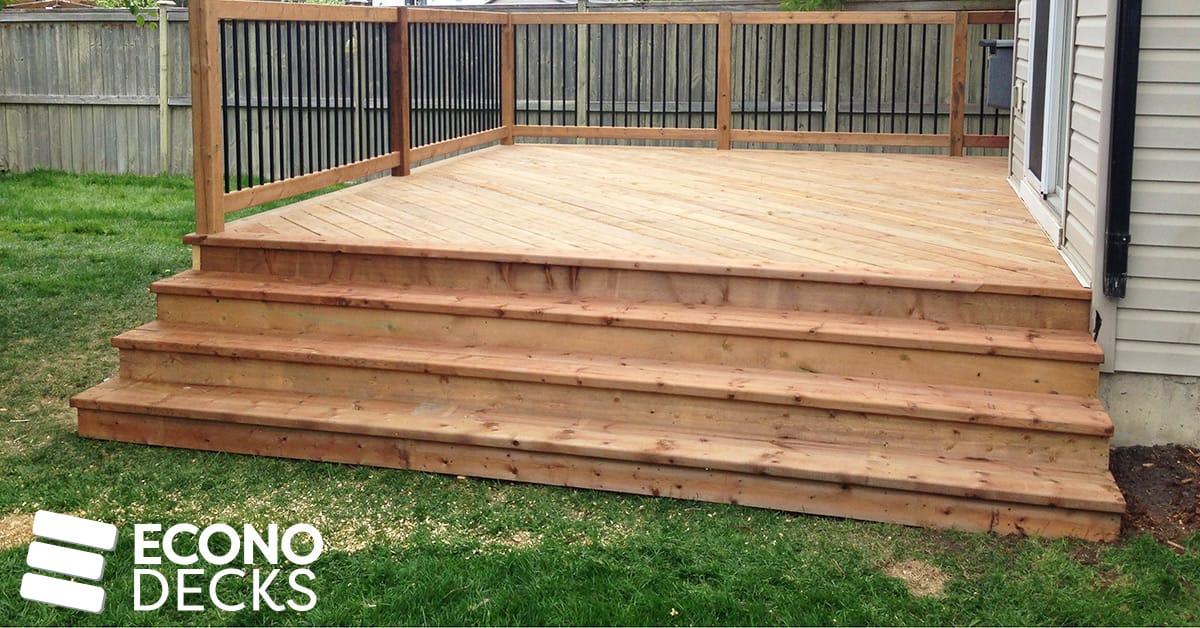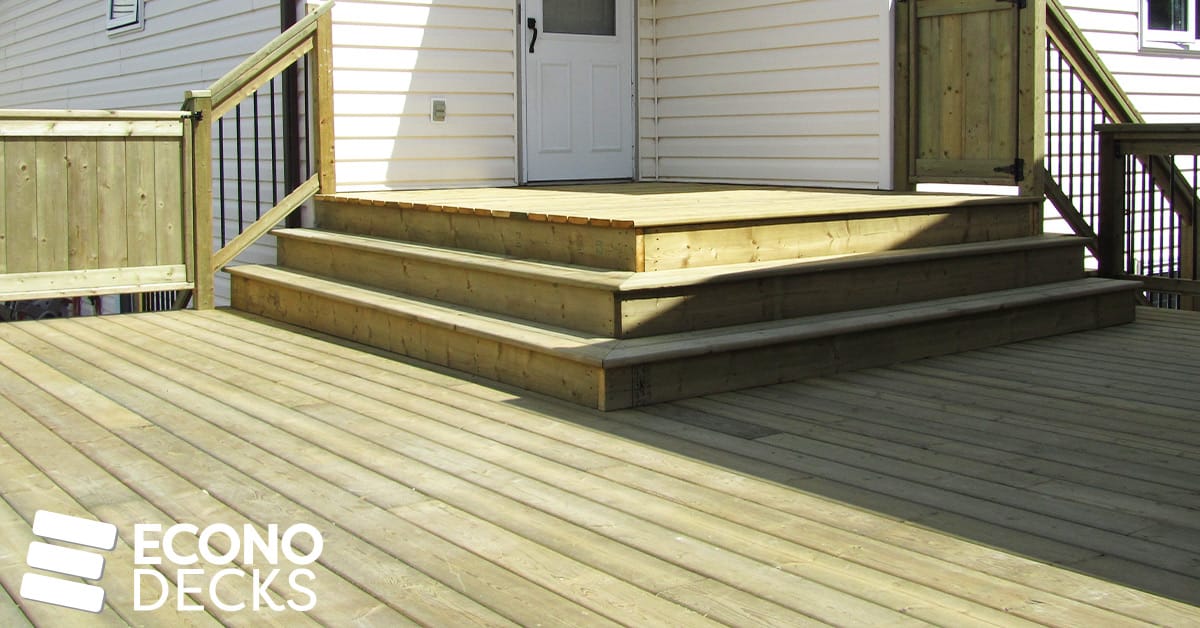 Wrap around stairs can add depths and a fantastic look to any back yard. They also eliminate the need for a hand rail if you didn't have stairs wrapping around the deck. This can quickly become the focal point of the back yard. During bigger events, wrap around stairs generally act as extra seating, and theater seating as well.
Econo Decks Revamp's the Dated Decks
Every deck package starts the same. They all need the same structure. But after structure, we can customize your deck from very simple and functional, to very luxurious and maintenance- free.
From Pressure treated wood, to composite decking, or even vinyl decking, there is lots to choose from.

There are a few different planking options available. Click here to find out more...
We are pleased to offer you 3 types of railings... Wood, Aluminium, and a wood-Aluminium Hybrid.

When building a deck, stairs can be crucial. Click here to find out more...
Why Econo Decks?
We can help with all these deck selections. After all, its what we do!
The best thing to do when deciding what your new deck requires, is to give us a call, or to send us a message, and we will gladly come out, free of charge, and guide you on what might be best for your deck project, and price it out right there on the spot for you. No hassles. No commitments. No problems.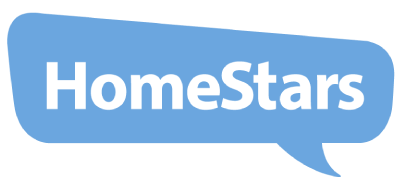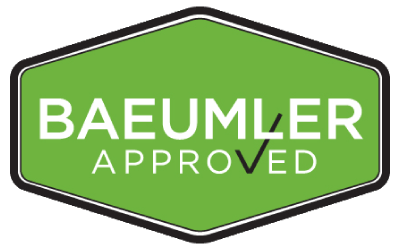 We stand firmly behind what we build.
Econo Decks offers a Craftsmanship Guarantee.
We commit to a 10 Year Warranty on craftmanship
All trades are guaranteed
Homestars Verified with criminal background checks done!
BBB Approved! A+ Rating
100% compliance with Alberta's building code
Get Started