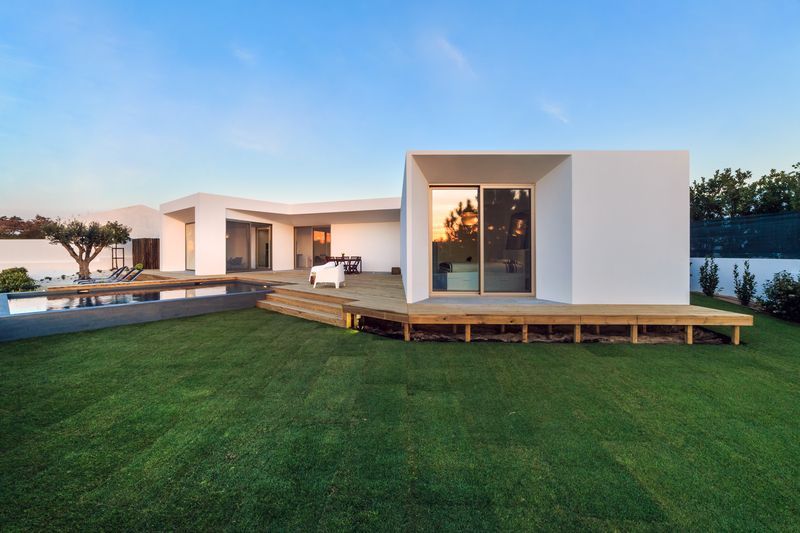 A platform deck is a self-supporting structure that is not attached to a house or other anchor. Sometimes called an island, floating or freestanding deck, it's usually constructed only inches from the ground and can be located anywhere in the yard; under a tree, in an open area that catches the sun, at the end of the garden, near the pool or water feature. An island deck adds visual appeal to the yard, increases outdoor living space, provides an elevated area from which to enjoy nature and supplies an interesting focal point.
Why build a platform deck?
There are a number of reasons you might choose to build a freestanding deck.
You want to build a deck in a spot with no adjacent supporting structure (i.e. near the pool, around a fire pit or in a garden).
Your house is old and you're uncertain if it can support the weight of a deck.
Your house is finished with a material difficult to anchor to, such as stone or stucco.
You want to add levels to an existing deck.
What are the advantages of a platform deck?
There are many of benefits to building a floating deck.
You can put it anywhere in the yard.
Easier to build than a standard attached deck.
It's possible to use floating footings. No holes to dig. No posts to sink.
You may not need a railing or steps.
You can choose any height and shape.
Less expensive to construct.
It will increase your outdoor living space.
You may be able to shift it from one location to another.
You don't have to compromise the exterior of your home.
What are the challenges of a platform deck?
There are some problems you may encounter with your island deck.
You may have to deal with weeds growing between the boards as platform decks are typically closer to the ground.
You may not recoup your investment as freestanding decks are not always a selling feature.
You may need extensive bracing to stabilize the deck.
Consider the possibility of constructing a platform deck and locating it in your favourite location in the yard.  Catch the sun. Find shelter from the wind. Ensure privacy. Anything is possible with a freestanding deck.
Whether you decide to build an attached or freestanding deck, choose the Calgary based deck experts, Econo Decks. From simple upgrades to complete renovation to new builds, Econo Decks is committed to providing the best quality work for our customers. Call Econo Decks at 403-768-0151 or email us at info@econodecks.ca or quotes@econodecks.ca